Dental Implant Restoration in Ottawa - Dental Implants Ottawa
If an individual tooth is missing or has been removed, then you may want an artificial tooth to fit into the gap.
Dental crowns
can work to fill this gap when part of the tooth is still available to anchor the crown. But, if the base is not available to hold your crown, then you may need us for your
dental implant restoration in Ottawa
.
Dental implant restoration
is a procedure that aims to treat many of the issues that arise from missing teeth such as difficulty chewing or merely the unwanted look of having the gap in your smile. Dental implants aim to emulate the function of your other teeth to provide additional support when performing various oral tasks such as eating or speaking. Additionally, they provide an aesthetic cover for the missing tooth to offer the look of a more complete mouth.
The dental implants that our
Ottawa dentist
provides are a permanent restoration that involves placing a titanium implant into the jawbone where the root of the missing tooth would be. This is held in place naturally as your tissues heal around the implant. Once it has effectively healed over, we place a dental restoration, such as a dental crown, over the implant to fill the missing gap between your teeth.
When compared to other tooth-replacement options such as dentures, dental implants offer increased strength and durability. Since the treatment involves placing the titanium implant to replace the root, it helps reduce jawbone shrinkage which commonly occurs following a
tooth extraction
. This also serves as a preemptive measure to reduce the risk of your teeth misaligning from the added space.
If you are wondering whether
dental implant restoration
is the right treatment for you,
Contact us
today and we will book an appointment to asses the available options for you. If you are not sure about whether this is the right fit, then we can always work through the other options with you to figure out which is the most acceptable.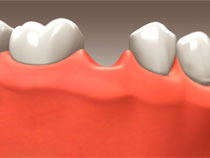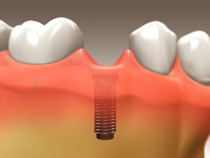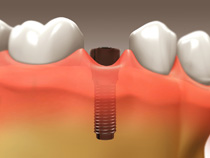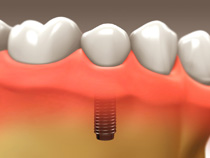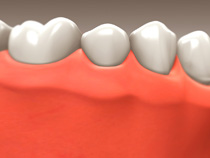 Last Updated On
2021-08-05