Root Canal Therapy in Ottawa, Ontario
Despite many patients' fears, root canal therapy is performed in the safest and most comfortable manner. At the Rideau Dental Centre, our main concern is your oral health and comfort.

Root canal treatment is needed when the dental pulp inside a teeth is infected or damaged. The dental pulp provides many important functions, such as transmitting important nerves and nutrients to the tooth. But if the dental pulp is infected, it may need to be removed to prevent your entire tooth from dying. During the procedure, the inner dental pulp is taken out and the inner dental chamber is cleaned and refilled with a dental material, such as cement. A dental restoration is placed on top to protect and strengthen the teeth.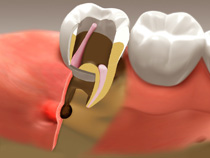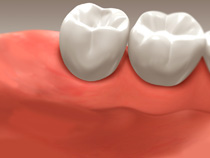 If you're looking to improve your oral health contact our Ottawa dentist at Rideau Dental Centre to set up an appointment today.