Teeth Whitening Ottawa - Dentist in Ottawa & Ottawa Dental Clinic
Stains gained from day-to-day use of your teeth alter the appearance of your smile. At Rideau Centre Dental, our dental clinic in Ottawa offers
teeth whitening
services to help combat the severity of stains covering your teeth.
Teeth are not naturally pure white, and various features of your face (eg. skin colour or makeup) can alter how white you perceive your teeth to be. Teeth typically are a light grey or yellow and natural darken with age. But we understand that you may not like the appearance of your teeth, and we hope to help.
Not everybody feels they need teeth whitening, but we are more than happy to offer it to you. Our services are here to help if you want to change the aesthetic properties of your mouth. If you visit your
cosmetic dentist in Ottawa
, we would be more than happy to offer our services with one of our teeth whitening options. However, please note that the teeth whitening process is just that, a process. It takes time to alter the colouration of your teeth and can require upkeep to keep it moving along. That's why while your
Ottawa dentist
will work with you, we need your help as well.
But with this being said, we understand that not everyone has time to come in for an appointment for this. If you prefer to whiten your teeth at home, we can also create a customized whitening kit for you. This kit includes mouth trays and whitening gel so that you can whiten your teeth at your own convenience.
If you feel this service is right for you and would like to arrange an appointment for
teeth whitening in Ottawa
,
contact us
today. Our general and preventative dental care is offered to people of all ages, so you can also come by if you are looking for
kids dentistry in Ottawa
.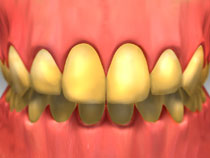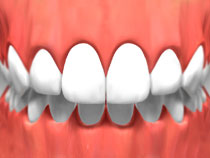 Last Updated On
2021-08-05