Invisalign Invisible Braces in Ottawa, Ontario - Dentist in Ottawa
Invisalign Invisible Braces
Braces have provided people with the tools and procedure to effectively align their teeth. With constant advances in the basic design of braces and the methods utilized to apply them, having a beautiful smile is much easier. Today's
invisible braces
, for example, spare patients most of the unwanted side effects.
The most common complaint about metal-and-wire braces involves the way they look. Invisalign Invisible braces resolve this problem, offering an aesthetically pleasing way to improve your smile.
The benefits can be seen instantly if compared, side by side, with the metal and wires that traditional braces offer. The invisible braces give patients added confidence in social settings, allowing them to take them off to eat or brush.  
Invisible, and removable, Invisalign braces are easy to clean, providing a boost in patient's overall dental health.
Invisalign Invisible braces
fit quite snugly and are thus much more comfortably worn. They are both lightweight and are fabricated by professionals to custom-fit your teeth rather perfectly.
Also, they do not compromise the well being of roots.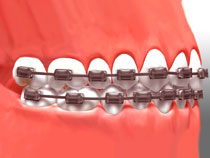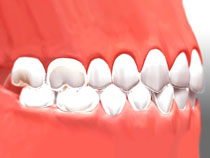 Last Updated On
2021-08-05