Dental Crowns at Ottawa Dentistry - Dentist in Ottawa
A
dental crown
is a common dental procedure performed by
our team
of
cosmetic dentists in Ottawa
. It covers much of the damage done to a tooth by creating a replica that fits over it and is tailored to the shape of your mouth. The dental crown is a popular fix for severe damage that happen to individual teeth. The procedure works by filing down the tooth to fit the new covering, and then adding the crown to cover the damaged exterior and strengthen it against the possibility of future damage.
Additionally,
dental crowns
are offered in various styles to give you more variety when customising your mouth. They can match the colouration of your teeth or stand out to try to bring attention to your smile. Dental crowns are commonly made from materials such as porcelain, gold alloy, or a mixture of these. As such, our
Ottawa dentists
can work towards customising your mouth to your personal aesthetic. That means you do not have to stick to only one material or style to complete your own unique smile.
At Rideau Dental Centre we offer
CEREC Dental Crowns
. These are composed of a specialised ceramic which works to mask the crown and fit the natural colouration of your teeth. They also set in just one hour so our team of
dentists in Ottawa
can help cover your concerns quickly. CEREC is placed entirely in-house so there is no need to wait for dental impressions to be sent off and processed. If you have severe damage to an individual tooth and want options for how it looks when covered, these may be the right fit for you.To inquire about whether
dental crowns
are the right fit for your mouth, or to inquire about the materials available, do not hesitate to
contact our Ottawa dental clinic
located in the CF Rideau Centre. Our services are offered Monday to Saturday in four different languages to better serve your needs.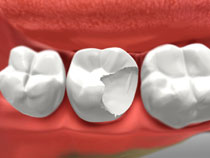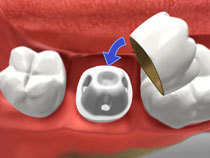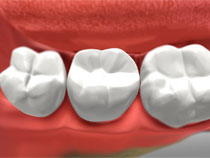 Last Updated On
2021-08-05