Root Canal Ottawa - Ottawa Dentist & Ottawa Dental Clinic
Are you looking to have a
root canal therapy in Ottawa
? A root canal allows you to deal with the deep infection of a tooth while still keeping most of its natural structure. You may be worried about what this means for you, but
our team
of Ottawa dentists is here to help guide you through this experience.
A
root canal therapy
is required when the dental pulp inside a tooth is infected or damaged. This dental pulp provides many necessary functions to the tooth, such as transmitting important nerves and providing nutrients for the tooth. Infection of this vital material occurs when bacteria passes beyond the hard outer layers of the tooth, typically through a deep cavity, cracks, or an improperly placed filling. To prevent increased damage to your tooth and the pain associated with it, our
Ottawa dental clinic
can perform a root canal.
You may be worried about pain during this procedure, but your dentist will provide you with a local anaesthetic to numb the area while they operate. During the procedure, the dental pulp is removed and replaced with a substitute, typically composed of a dental cement. A dental restoration is then placed where the operation occurred to strengthen the exposed interior against further infection. We have many different types of restorations offered such as
dental crowns
or
bonded fillings
. The type of restoration used depends on each situation, so our
Ottawa dentists
will provide the treatment that your tooth requires.
If you decide to get a root canal with us, we will work with you. Your tooth will likely be tender for about a week after the process. However, you should not feel severe pain or swelling so you may want to follow up with us if you are concerned.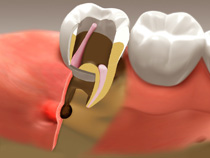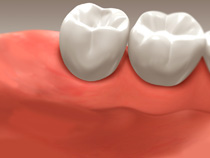 Our
dentists in Ottawa
are located near the University to offer a convenient source for your urgent dental concerns. If you're looking to work towards improved oral health,
contact us
today to arrange an appointment.
Last Updated On
2021-08-05